In 1941 the Brownie School began as one of the first racially integrated schools in Virginia. Today Diversity remains front and center as one of the four core values of Browne Academy. Our commitment to celebrating diversity and ensuring everyone feels comfortable and included in our community continues to evolve and expand. As part of Browne's evolution, Sky Wright was appointed our inaugural Director of Diversity, Equity, Inclusion, and Belonging (DEIB) in 2022. Ms. Wright established the DEIB committee, composed of self-selected faculty and staff volunteers. The committee meets twice a month, starting in October of every school year. The committee serves as school community liaison, working to increase diversity in every aspect of school life.
At Browne, we focus on maintaining a comfortable, educational environment that encourages courageous conversations. We are a multicultural community composed of members with varying perspectives and backgrounds, and we believe this diversity provides an authentic learning opportunity for our students to build understanding and appreciation for differences. The Diversity, Equity, Inclusion and Belonging (DEIB) committee is a volunteer group of teachers and administrators who are passionate about making sure that the school is providing the very best educational opportunities for our community. They lead the ongoing efforts to evaluate and update curriculum, library resources, and other educational materials to ensure student exposure to multiple perspectives and ensure that all curriculum content is credible, current, and correct. We believe in the importance of children seeing themselves in their studies and understanding others' stories. As well as the significance of understanding the past and how we presently live to impact the future.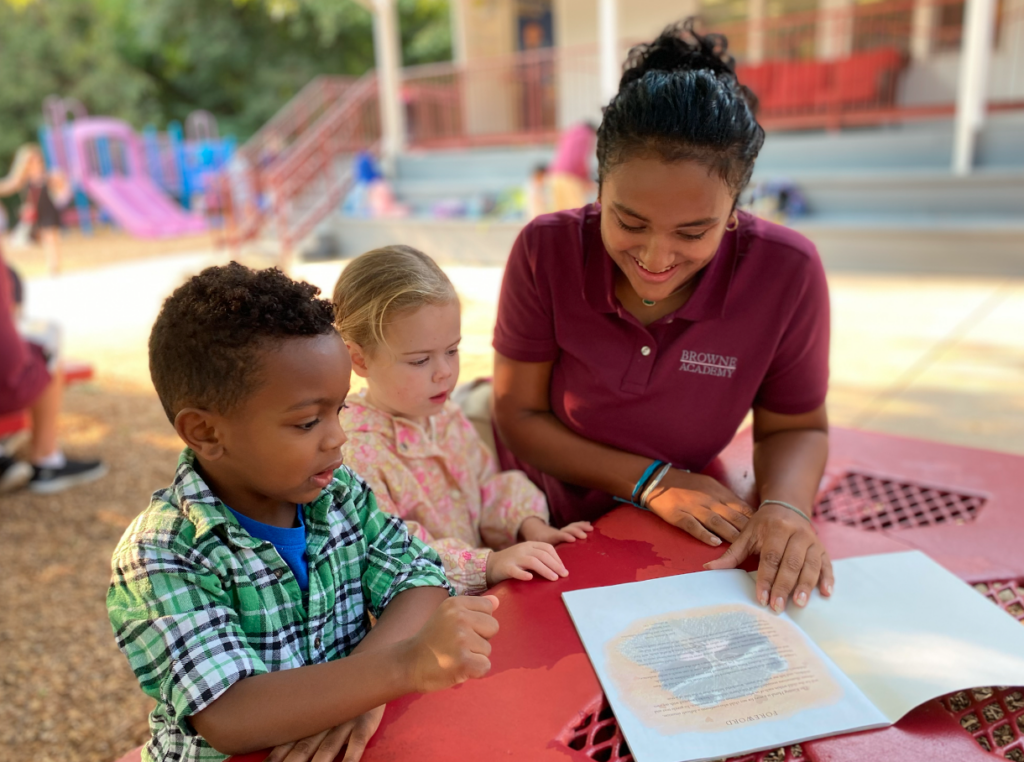 "We value and advocate for the richness of a multicultural community, composed of members with various perspectives and backgrounds, that fosters global awareness through mutual respect and understanding." An excerpt from Browne Academy Core Values

Browne Academy embraces diversity, equity, inclusion, and belonging as the foundation for fulfilling our mission. We are committed to being a community that cherishes the worth and dignity of every member, and we are intentional in cultivating an inclusive community that reflects and embraces the richness and diversity of human experience. As an inquiry-based school, we seek multiple perspectives and recognize that diverse points of view are vitally important to an environment of academic excellence. We commit to civil discourse as we embrace missteps and misunderstandings as opportunities for growth.
DEIB Professional Development Resources
Toolkit: Peace Building Circles
Transforming discipline practices requires commitment to processes that strengthen relationships among individuals and connections within communities.