Browne's Buddy Program – Fostering Community & Growth
October 3, 2022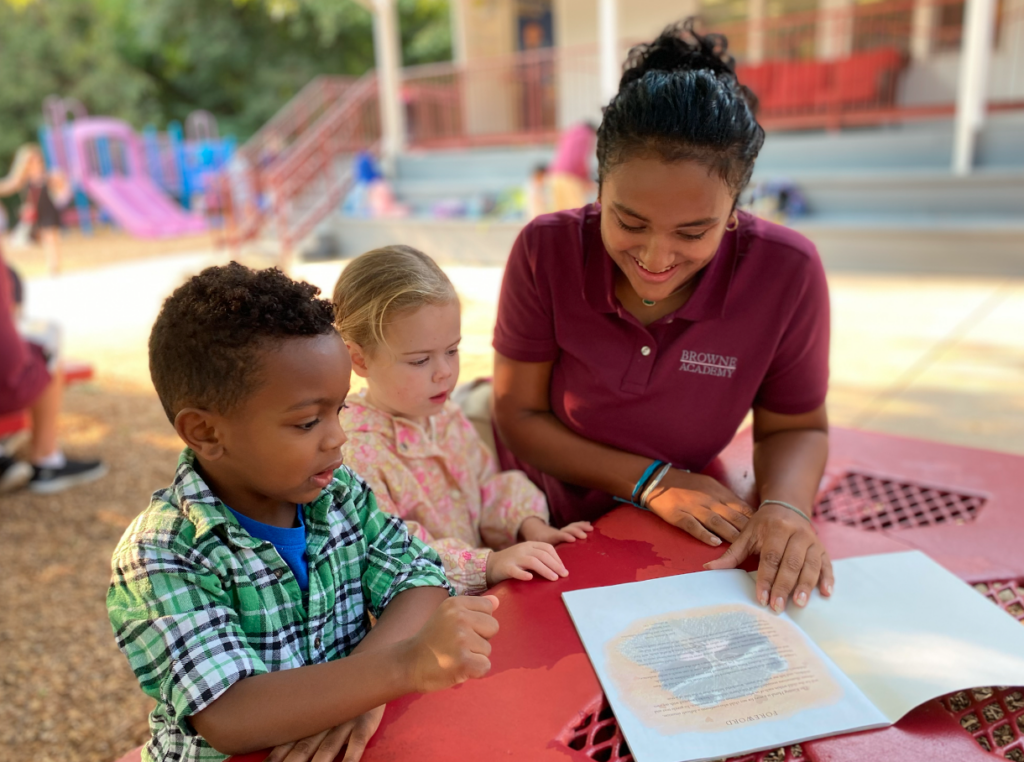 This year's Buddy activities launched today! Browne's Buddy program, one of the school's hallmarks, pairs older and younger students throughout the year. By being a Buddy, older students hone leadership skills and serve as role models; younger students, through these relationships with their older friends, feel part of a larger, nurturing community while learning and developing socially and emotionally.
 
Each grade is paired with another for the entire school year, and the students engage in activities that promote friendship, growth, and community service. Teachers intentionally design the student matches with individual personalities and passions in mind. Today's kick-off event saw get-to-know-you games, book reading, dramatic play, artwork promoting kindness, and some good old-fashioned playground time. 
 
Before the first Buddy activity, School Counselor Serie Haeseler ran a leadership workshop for each middle school grade, providing guidance in areas they could model for and teach their younger buddies. She encouraged the middle school students to help teach empathy, help their younger friends to control their bodies, and build the sense of community for which the school is known. Ms. Haeseler will conduct follow-up meetings with individual grades, as the school continues to enhance its robust Buddy tradition.